AsukaBook Video & Album Design Spotlight
Jennifer Fujikawa Photography
AsukaBook is proud to shine the spotlight on our customers! We love the great images these photographers capture and the high standards they set in the industry.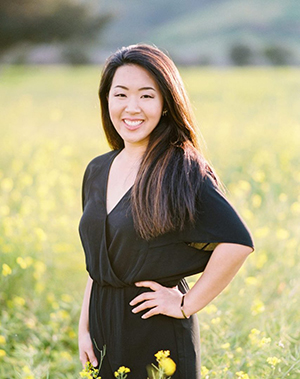 I come from a family of artists...I have a Bachelor's of Fine Arts Degree in Entertainment Arts. I had a rigorous college career studying all types of art and I specialized in animation. I worked at Cartoon Network for several years but realized even though I loved story-telling, animation wasn't my passion. When I decided to take my hobby of photography seriously as a career, it was then all the pieces fell into place...I take a hands-on approach to create my images, using my artistic training to guide my clients and tell their unique stories....One day, their heirs will be looking at their photos too, reliving precious memories, keeping their love story alive.
Read more.
Kubota Lighting Workshop
Santa Fe Photographic Workshops
How can you make a good image great? It's all about improving the lighting. Luckily, you aren't at the mercy of your environment when it comes to lighting. You are in control, and it isn't as hard as you think! In this five-day workshop, Kevin Kubota shares tips and techniques for creating beautiful light anywhere using simple, inexpensive tools and minimal set-up and complication.
Class size is kept small for lots of hands-on instruction.
Interested in joining Kevin?
Italy Adventure Tour
with Kevin Kubota this summer
This tour is for anyone who loves non-stop breathtaking panoramic views of the Alps, riding e-bikes through mountain villages and trails, enjoying unique and delicious food and drink, hiking through glorious meadows filled with wildflowers that literally sing "The hills are alive…", gracious hospitality from local inn owners, and photographic treasures around every corner. You'll even have the option of riding a premium Ducati or BMW motorcycle through it all if you are really adventurous! We limit our group size to 10 to keep it intimate and allows us access to wonderful places that bigger groups can't go. Reserve your spot now to join us on this dream experience.
Find out more here...
Are you a LunaGrip fan?
Designed by Kevin Kubota & Westcott
If you've been using the LunaGrip you know what an amazing and easy to use lighting tool it is. It's lightweight, mobile, can be used in so many different ways, and pairs with flashes and lights many photographers already have.
We'd love to see your images and hear your testimonials!
If you haven't heard of the LunaGrip yet,
check it out
. It's now being offered at a great price!